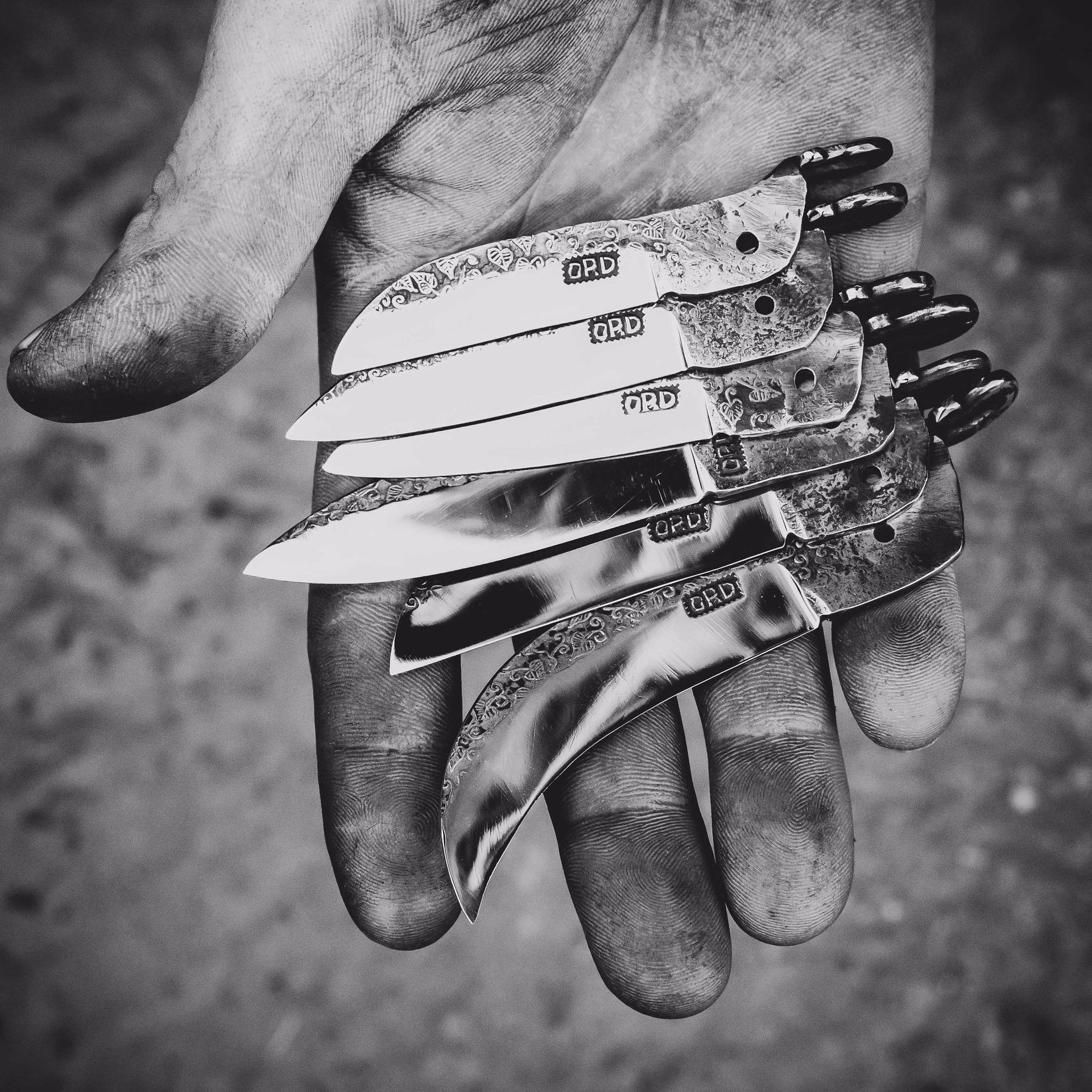 O.R.D
Knives and Tools
Hand-forged pocket knives and tools, made in a small workshop in Devon, England.
Every single piece is unique and entirely hand-crafted from beginning to end.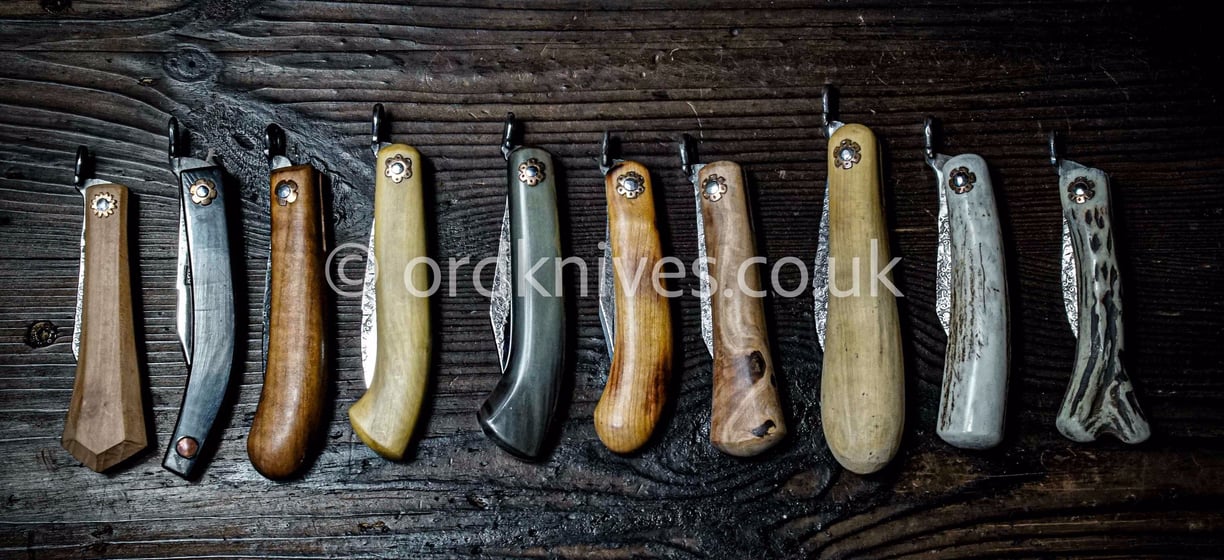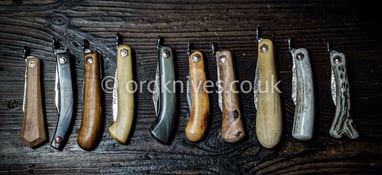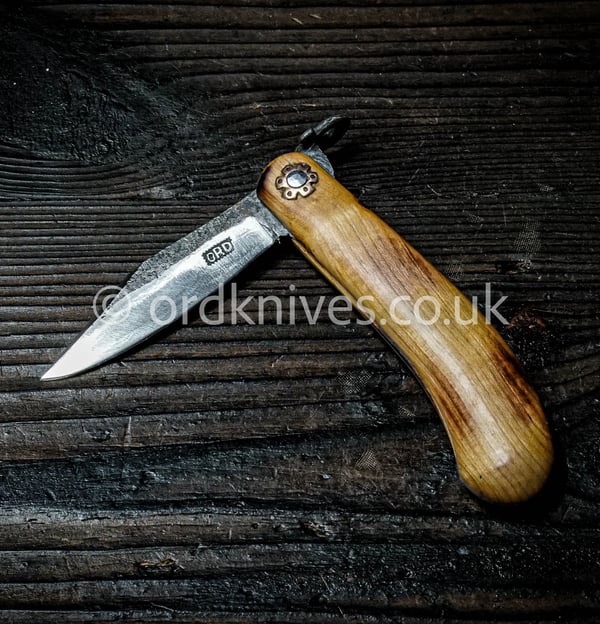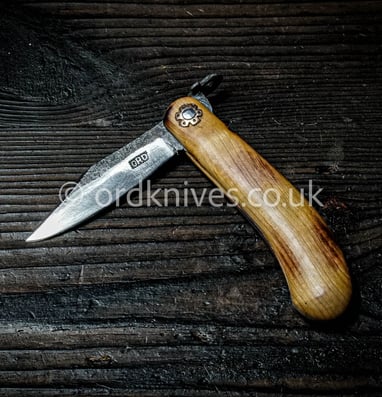 Using a carefully selected range of materials and shaping each piece of wood, antler and horn by hand to bring out the individual features that make each knife one of a kind.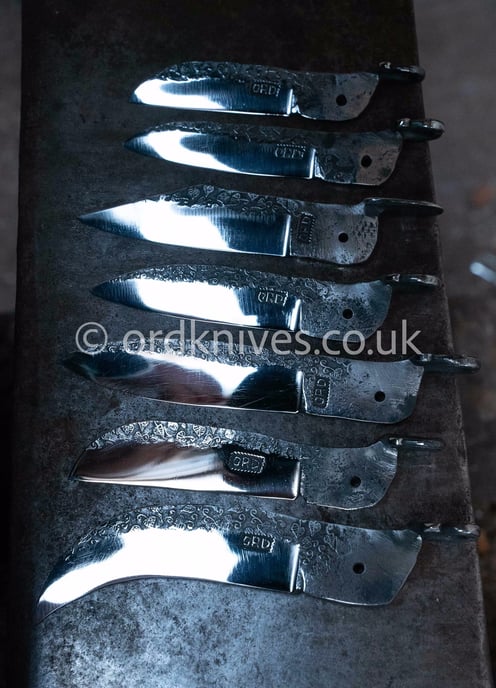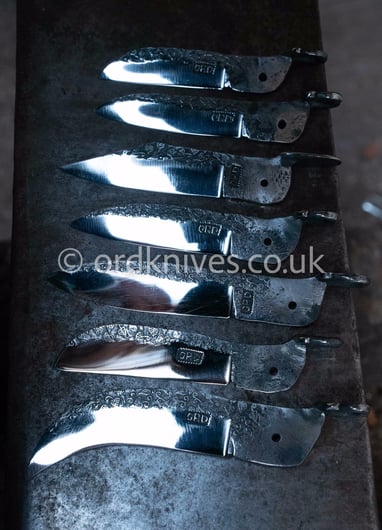 Working intuitively with the metal to hand-forge each blade from high-carbon steel, then embossing with the unique ORD leaf stamp and makers mark.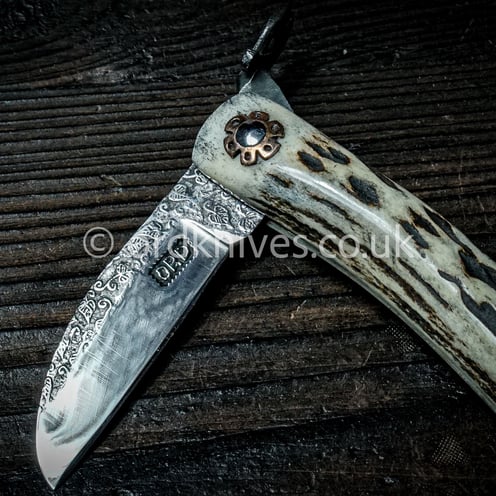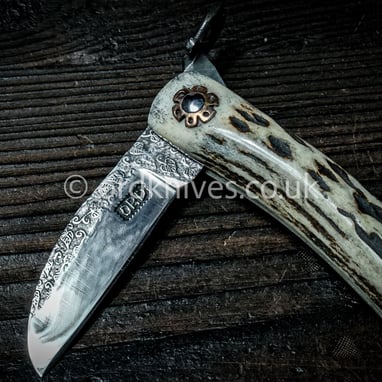 These friction-folding pocket knives are hinged on decorative washers, individually shaped to fit the handle and blade.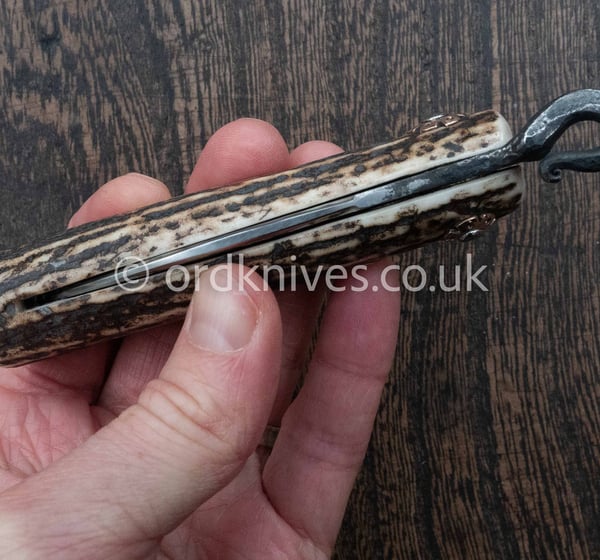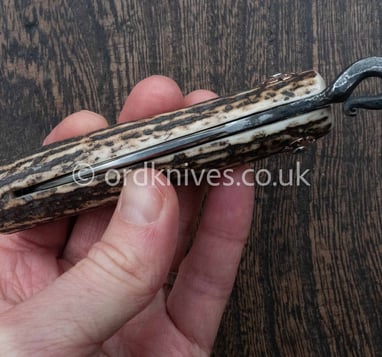 A shepherd's crook or spiral forms the hinge to open the knife. The crook allows the knife to be tethered to its owner for safe keeping.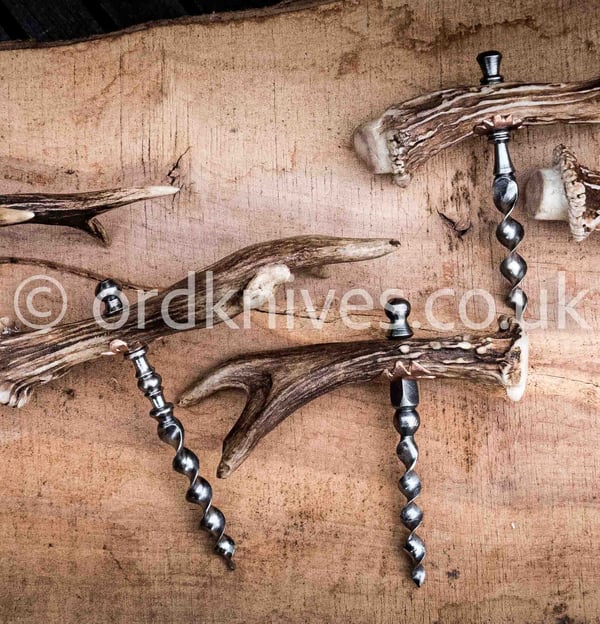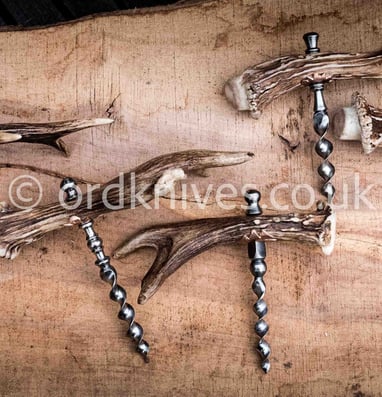 Corkscrews, spoon knives, pruning knives, mushroom knives, wood carving tools and more are also made on occasion.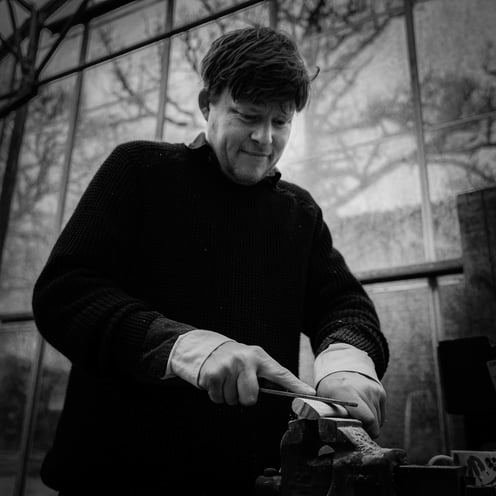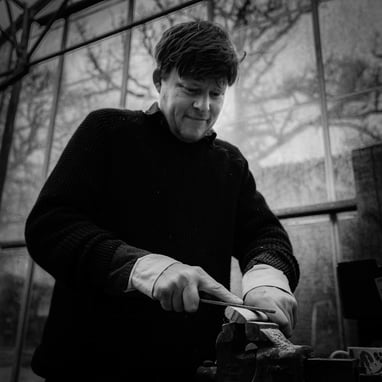 Making each part of every piece by hand from start to finish, you can be assured of the quality and attention to detail that goes into every single product.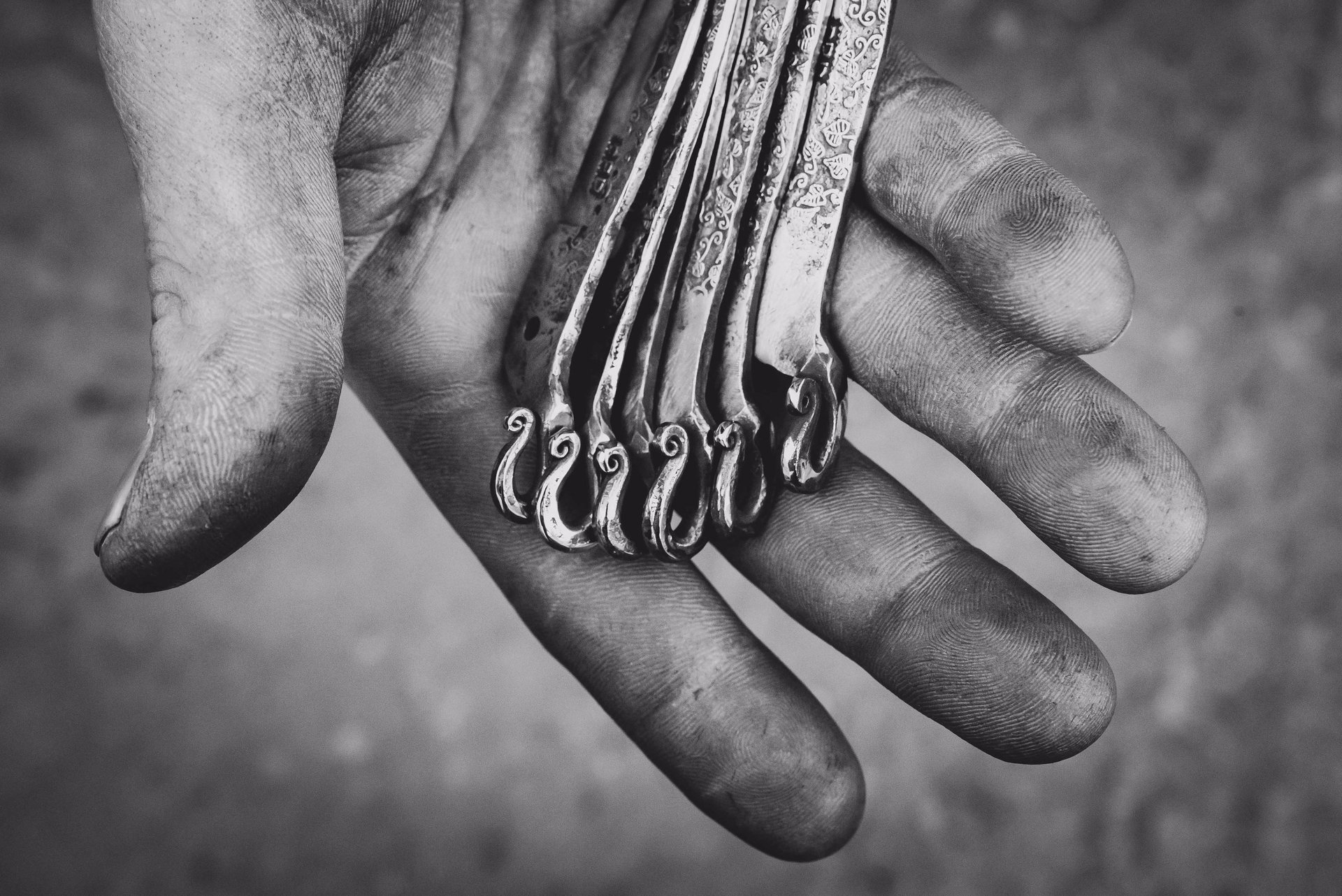 ORD knives and tools are popular with craftspeople, gardeners, farmers, woodsmen and collectors, as day-to-day tools and as special gifts: they are perfect for anyone who likes to have a useful yet beautiful knife in their pocket when they need it. There are ORD knives in use all around the world.